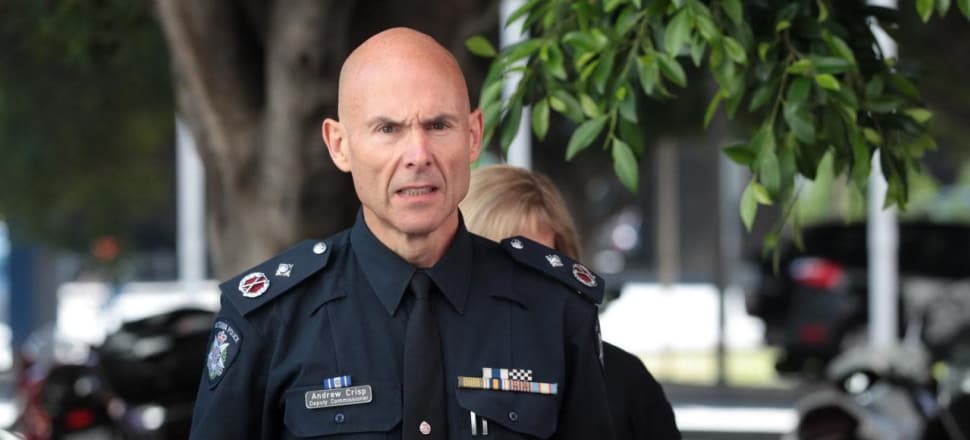 The wait continues for six police officers to find out if they will be suspended for their role in the manhandling of a disability pensioner in Melbourne.
The officers were to find out their fate on Thursday but Victoria Police are still waiting for advice from the state's corruption watchdog, IBAC, and could not confirm a timeline for the decision.
The Independent Broad-based Anti-corruption Commission is investigating after officers dragged a man named John from his Preston home in September, with CCTV footage capturing him being hit with a baton, pepper-sprayed and blasted with a garden hose.
A specialist police unit was expected to deliver a verdict on whether the officers involved would be stood down or re-assigned while IBAC investigates.
IBAC is also investigating separate allegations of police misconduct, including the treatment of a man who tried to rob a Preston pharmacy in 2016.
One of four officers at the scene knelt on the 23-year-old before he was kicked in the head, hit with a baton and stomped on the back, CCTV shows.
Deputy Commissioner Andrew Crisp said the footage aired by the ABC and The Age must be explained.
Legal groups say such cases highlight the need for a separate body to handle misconduct complaints against police, instead of IBAC, which lawyers argue hands cases back to the force.